CrossFit Kids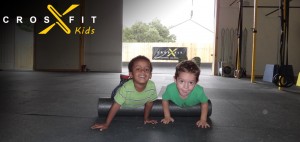 How to start CrossFit Kids?
– Bring your kid to one of the CrossFit Kids classes (No need to call and schedule)
– Fill out a form for your kid when you show up.
– Watch your kid learn the importance of fitness and health.
– CrossFit Kids classes are about 35 to 40min long.
– Feel free to ask any questions you may have.
– Price is $80 per kid for the 10x card. Ask about sibling discount.
CrossFit Kids Schedule
For the most up to date schedule please go to the schedule page. Here is the link to View Full CrossFit Schedule 
To purchase the kids membership click buy now. This will also walk you through the waiver if you don't already have an account for your child.
Kids Free Trial – Register Now
Kids 10x Card – Buy Now
Kids 20x Card – Buy Now